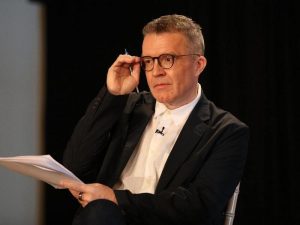 Former Labour deputy leader Tom Watson has had his peerage blocked.
His name – along with former Speaker John Bercow – was nominated by Jeremy Corbyn.
The Labour leader's "stepping down" list also included Karie Murphy, who ran his office.
It's believed all three have been refused by the House of Lords Appointments Commission, which vets candidates for propriety.
Mr Watson is said to have been rejected because of his support for claims of a paedophile ring at Westminster.
Mr Watson doggedly stood by fantasist Carl Beech, who was later jailed for 18 years for perverting the course of justice and fraud.
Former Conservative MP Harvey Proctor, who was smeared by the false allegations, led a campaign to deny Mr Watson the honour.
It is understood the Labour party has been informed of the decision – saying they were "not agreed".
The Independent reports there was "a lot of umming and ahhing" about Mr Watson's case.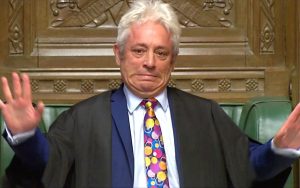 Speaker John Bercow
However, the decision not to give a peerage to Mr Bercow was easier.
It was rejected because he simply wasn't "Labour".
By tradition an out going Mr Bercow should have been nominated by his own Conservative Party.
But Prime Minister Boris Johnson refused to put forward his name.
Many Tories believed Mr Bercow abused his "impartial" position as Speaker to try to thwart the Brexit passage through the House of Commons.
The reasons for rejecting Ms Murphy's nomination are not known.
However, allegations of anti-Semitism within Labour's ranks may have played a part.
A spokesperson for the House of Lords Appointments Commission refused to comment on individual cases.
A spokesperson said: "Its role is to advise the Prime Minister if it has any concerns about the propriety of a nominee".
The Labour Party spokesperson said:
"These were appointments made by Jeremy Corbyn; we are not involved in the decision-making process."