A million people sign "Cummings must go" petition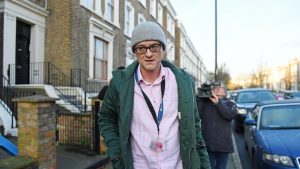 More than a million people have signed a petition calling for chief aide Dominic Cummings to go.
The protest on change.org is called "Dominic Cummings must be sacked".
Prime Minister Boris Johnson has stood by his top adviser after he broke lockdown rules.
Mr Cummings, his wife, and four-year-old son, travelled from London to Durham – some 260 miles – to "self-isolate"
A separate trip from his father's estate to Barnard Castle was investigated by the police.
They decided Mr Cummings "might" have breached lockdown, but no action will be taken.
Mr Johnson's determination to hang onto Mr Cummings has angered his own MPs – at least 40 have called for the aide to be sacked.
The running story has also seen Mr Johnson's popularity – and that of his Conservative party – drop in recent polls.