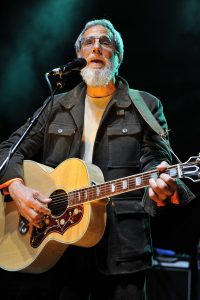 Singer-songwriter Yusuf – formerly Cat Stevens – has re-recorded his historic album "Tea for the Tillerman" to marks its 50th anniversary.
The updated version – Tea for the Tillerman² – keeps the original producer Paul Samwell-Smith and original guitarist Alun Davies.
The 1970 album featured some of Stevens' greatest songs – "Wild World", "Father and Son" and "Where Do The Children Play".
Its release was a seminal point in the artist's career, launching him to worldwide fame.
He wrote the 11 songs – some when he was aged only 22.
However, the songs on the new album – due out in September – are not replicated note for note.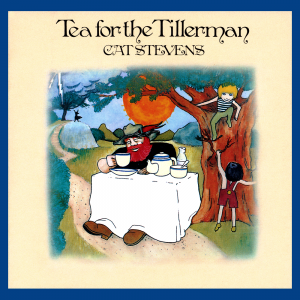 Tea for the Tillerman 1970
Rolling Stone magazine described the songs as being "lusher", with more strings and vocals than the pared back originals.
London born Yusef said: "The songs on that album certainly defined me and pointed the way for my mysterious life's journey.
"Since those originative sessions in Morgan Studios, Willesden, in 1970, Tillerman has grown and developed its own gravitas and influence on music history and as the soundtrack to so many people's lives."
Former art student Yusef also drew the iconic album cover.
The updated version shows the Tillerman in a modern, but darker, world.