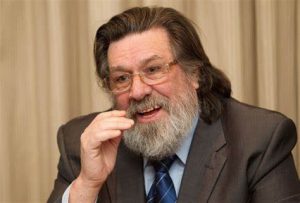 Actor Ricky Tomlinson is looking to have a criminal conviction overturned.
Tomlinson, 80, was jailed for two years in 1973 after being found guilty of unlawful assembly, affray, and conspiracy.
He was one of 24 trade unionists charged during a national builders' strike.
The Criminal Cases Review Commission has now asked the Court of Appeal to review his conviction.
Tomlinson was a plasterer before he turned to acting.
He says his prosecution was a politically motivated attack on trade unions.
A key part of the hearing at Shrewsbury Crown Court was a television documentary titled "Red under the Bed".
It focussed on left-wing trade unionists and was broadcast during the trial.
Lawyers argued that the documentary had prejudiced the verdict.
Tomlinson said: "It's simple, really simple.
"Back then they [Government] were afraid of what the miners were going to do.
"So, they needed someone to make an example of.
"They couldn't use the dockers or the railway industry because they were organised – they could call a strike at the drop of a hat, they could paralyse the country.
"But we couldn't.
"So, they thought we'll pick on the building workers."