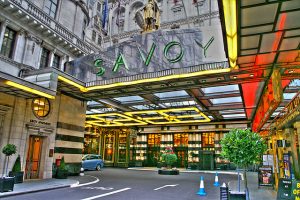 Britain's biggest travel companies have urged the Government to drop its "unworkable, ill thought out and damaging" 14-day quarantine plans.
Seventy-eight firms have written to Home Secretary Priti Patel about their concerns.
The signatories – a UK "who's who" of travel and hotels – insist the "very last thing" the industry needs is more quarantine.
They add the economic outlook for the travel and hotel industry – which creates nine per cent of the UK's GDP – is "grim".
The sector employs more than four million people – 11 per cent of the country's workforce.
George Morgan-Grenville, chief executive of tour operator Red Savannah, led the appeal.
He said: "The quarantine plans are poorly thought-out, wholly detrimental to industry recovery and are more or less unworkable.
"Signatories to this letter are more used to competing ferociously but, on this issue, we are united."
The Telegraph, which has seen the letter, reports the industry wants the Government's mandatory 14-days quarantine to be dropped.
The proposed legislation requires all international arrivals, including returning Britons, to self-isolate for 14 days.
The letter adds: "The very last thing the travel industry needs is a mandatory quarantine which will deter foreign visitors from coming here, deter UK visitors from travelling abroad, and most likely cause other countries to impose reciprocal quarantine requirements on British visitors.
"The people of this country do not wish to be prevented from travelling.
"The government itself has urged people to use their common sense in terms of their behaviour.
"Quite simply, it is time to switch the emphasis from protection to economic recovery, before it is too late."
The Home Office has said quarantine was an essential part of the strategy to prevent a second wave of the disease and keep a low coronavirus transmission rate.
Its decision will be reviewed again in three weeks.