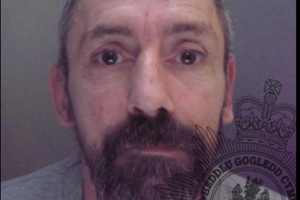 A man has been jailed for four months for spitting at a police officer.
The assault by Karl Edwards, 50, from North Wales, was described as "despicable".
The sentence comes only days after Wales' First Minister Mark Drakeford urged the courts to impose tough penalties for assaults on emergency workers.
Inspector Neil Jones said: "This is the second example in a week of someone being jailed for spitting at custody staff.
"This is unacceptable in normal times.
"During Covid-19 this despicable act is a source of unnecessary stress, and anyone who behaves this way will be robustly dealt with."