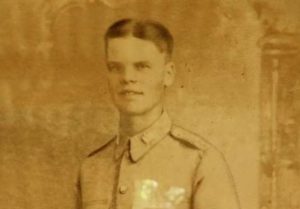 A letter home from a British soldier killed at Dunkirk has been delivered after 80 years.
Private Harry Cole wrote to his mother Rosa on May 26th, 1940 – the day the evacuation started.
The 30-year-old squaddie told her the Germans would soon be "on the run and back in Germany double quick".
He added: "Please don't worry about me, I shall get through it."
Sadly, Harry – serving in the 1st Battalion of the Suffolk Regiment – was shot by a sniper three days later.
His last letter home was lost in the fog of war as German forces rapidly advanced on the sea port.
More than three hundred thousand allied soldiers were evacuated from the beaches.
Harry's letter, along with many others, was picked up by a German officer.
He kept them until the late 60s before passing them to Suffolk County Council.
In sifting through the letters, council archivist, Heidi Hughes, noticed Harry's letter was addressed to a house near to where she lived.
And, she knew a man called Clemmie Cole.
Heidi asked Clemmie, 87, if Harry was a relative.
He said it was his brother.
Clemmie told the Mirror: "It was such a shock to receive Harry's letter.
"I was moved to read his words.
"My mother said she suddenly saw his face at her bedroom window.
"She always thought it was his spirit visiting the house on the day he was killed."