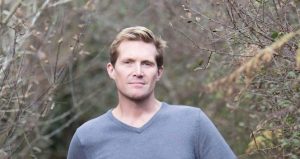 David Haigh
The High Court has ruled that "fraudster" David Haigh has "no real prospect" of success in overturning a judgement made in a foreign court.
Haigh was looking to change a ruling made in the Dubai International Financial Centre Courts (DIFC).
The court had described Haigh – a former Leeds United MD – as a "fraudster".
It ruled he had pursued a "sophisticated campaign of dishonesty" and "paid into his own bank account, and that of his close friend, monies belonging to the Claimant"
The UK High Court judgement is the first to uphold a decision made in the DIFC.
As a result, Haigh is still being pursued for £5 million by Bahrain's GFH Financial Group.
Haigh was deputy chief executive of GFH Capital.
In 2013 he led the group's acquisition of a 24 per cent stake in the Championship league team Leeds United.
Later, Haigh was found to be a "fraudster" after submitting than 100 forged invoices and having the money paid into at least four known bank accounts.
He denied the claims and tried to prevent the DIFC ruling being enforced in the UK.
However, Mr Justice Henshaw, sitting in London, said there was "no realistic prospect of persuading this court at trial that the relevant findings in the DIFC judgment were incorrect in any material respect".
He added: "I agree with GFH that the substance of this case has already been considered by the DIFC Courts and resolved in GFH's favour."
The London ruling quoted at length from the DIFC judgement by Justice Sir Jeremy Cooke in 2018.
Mr Henshaw said Sir Jeremy found that Haigh was a "fraudster".
The ruling also noted DIFC  had rejected Haigh's claims that the money was salary, fees, and commissions.
The DIFC judgment said these claims had "hallmarks of a fictitious invention of a desperate defendant seeking to find some way of challenging sums which are indisputably due from him as a result of his own fraud".