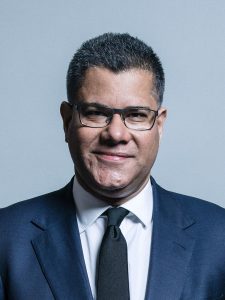 Business Secretary Alok Sharma
The Government is to invest £40 million in innovative businesses and start-ups.
The money will drive forward new technological advances.
Projects to receive help from the funding include virtual reality training for surgeons and farmers' markets.
Business Secretary, Alok Sharma, said:
"The coronavirus crisis has created challenges that impact the way we live, work and travel but has also prompted a wave of new innovations as businesses look at ways to solve some of the challenges facing our world today.
"This funding will support UK start-ups to deliver potential solutions, services and ways of working and help ensure the long-term sustainability of these businesses.
The Exchequer Secretary to the Treasury Kemi Badenoch said:
"The UK is a world-leader in research and development, and our ability to innovate will be key to tackling this crisis.
"This £40 million of funding will deliver practical solutions such as new virtual farmers markets and entertainment platforms to bring the best British produce and cultural entertainment to our own homes."