Piers Morgan receives death threats after "hectoring" GMB guests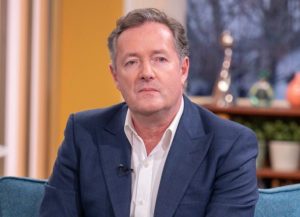 Presenter Piers Morgan has received death threats as Good Morning Britain viewers want him sacked.
More than 50,000 people have signed a petition demanding ITV bosses kick him off the sofa.
Morgan, 56, has been accused of having a "combative" style during his interviews about the coronavirus pandemic.
Viewers think he is "rude, aggressive, and hectoring" – often giving the interviewee little or no chance to answer questions.
Many senior Conservatives have refused to appear on the ITV breakfast.
Morgan claims there is an "unofficial" ban by Boris Johnson on ministers and experts people appearing on GMB.
However, the feisty Morgan slammed the trolls who've been sending online threats.
In a Twitter blast he wrote:
"Memo to trolls: the more you try to silence me with foul-mouthed abuse, death threats and petitions for me to be fired, the louder and harder I will challenge the Govt over its handling of this crisis.
"Lives depend on it."
More than 4,000 complaints have been made to the broadcast watchdog Ofcom after Morgan interviewed care minister Helen Whatley.
Morgan claimed he was merely holding the care minister "to account".
But others said he was "bullying".