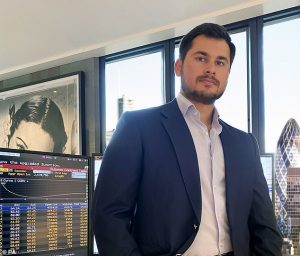 Temur Akhmedov
The former wife of a Russian billionaire is taking legal action against her son, claiming he played a "central role" stopping a £453 million settlement.
Tatiana Akhmedov was awarded a 41.5 per cent share of her ex-husband's fortune after divorcing.
However, since then Mrs Akhmedov has received little more than £5 million, and her former husband had not "voluntarily" paid anything.
Oligarch Farkhad Akhmedov, 64, started out as a fur trader before moving into natural gas and oil production.
The Akhmedovs were married for ten years and have three children.
Mr Akhmedov, a close friend of Chelsea owner Roman Abramovich, is said to be worth £1.4 billion.
In 2016 a judge sitting in the Family Division of the High Court, ruled Mr Akhmedov had to give his ex-wife £453 million as a divorce settlement.
Mrs Akhmedov, 52, claims her son Temur has helped his father put money and assets beyond her reach.
In the latest round of what's become the most expensive divorce in legal history, Mrs Akhmedov's counsel told the High Court about the son's "central role".
Alan Gourget, QC, said Temur had received "tens of millions" from his father.
He said: "The evidence shows that Temur has played a central role in putting assets beyond Tatiana's reach."
Temur, a London based commodities' trader, disputes the allegations.
He is trying to stop details of his financial affairs being made public through the court hearing.
Mrs Justice Gwynneth Knowles, hearing the "virtual case" in London, will rule soon on the application for Temur to hand over documents and emails.
She told lawyers: "The real problem may well be Farkhad Akhmedov, who had deliberately sought to thwart the English court, and is therefore a shadowy figure in this litigation."