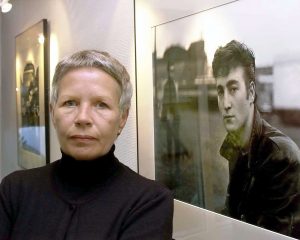 Picture: John Greco
Astrid Kirchherr, the photographer who helped make The Beatles famous, has died. She was aged 81.
Astrid was a photographer's assistant in Hamburg when she first saw the group play in the Kaiserkeller bar in 1960.
She took the first pictures of the band.
And, she helped create their early style – swapping jeans and leather jackets for smart suits.
She's also credited with changing their slicked back "rockers haircuts" into the iconic "Beatle mop".
She later said: "It was like a merry-go-round in my head, they looked absolutely astonishing.
"My whole life changed in a couple of minutes.
"All I wanted was to be with them and to know them."
There were five Beatles when they started playing Hamburg's cellars:
John Lennon, Paul McCartney, George Harrison, Pete Best and Stuart Sutcliffe.
Sutcliffe left soon afterwards, and drummer Best was replaced by Ringo Starr.
Astrid was engaged to Sutcliffe but he died in 1962.
Beatles' historian Mark Lewisohn posted: