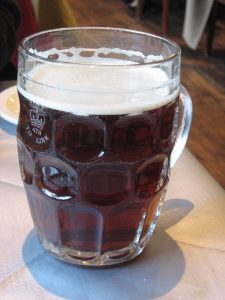 More than 70 million pints of beer are to be thrown away as pubs remain shut during lockdown.
Much has been donated to help make animal feed and organic fertiliser.
Britain's 47,000 pubs have been closed since late March.
And they could be one of the last industries to be released from lockdown.
It's thought many pubs and beer suppliers will not survive the closure.
The British Beer and Pub Association (BBPA) calculates as many as 70 million pints – enough to fill 16 Olympic-sized swimming pools – will go to waste.
Emma McClarkin, BBPA chief executive, said:
"It's a great shame that so much great British beer that should have been enjoyed in community pubs up and down the country has gone to waste.
People won't have a chance to drink it as it will go off before pubs can re-open.
"The need to destroy so much beer really shows how much our brewing and pub sectors have been affected by this crisis."
The BBPA has called on the Government to help support pubs.