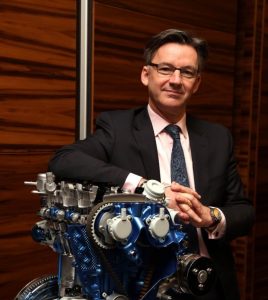 Picture: SMMT
The six months' extension to MOTs should be stopped as soon as possible, says a motor trade boss.
The leeway was introduced to help key workers stay mobile during the coronavirus lockdown.
But, as the Government calls for returning workers to avoid public transport, the use of cars will increase.
Mike Hawes, chief executive of the Society of Motor Manufacturers and Traders said:
"Given many of these vehicles have been idle for weeks, a reconsideration of the six-month MOT extension needs to be made as soon as possible."
Mr Hawes said garages had introduced coronavirus safety measures and guidelines.
And, he added, it was vital for cars to be safe and reliable – and that can be done through the MOT test.
He said: "It is timely that the aftermarket can assure customers and colleagues that it is ready to reopen safely to ensure workers' vehicles remain roadworthy.
"The sector is ready to cope with a significant ramp-up in demand."
The extension allowed MOTs that expired during lockdown were automatically granted an extra six months.
The legislation is currently in force until March 2021.