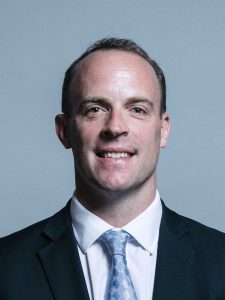 No haircuts, a pint in the local, or meals out until July 4th, warns Foreign Secretary Dominic Raab.
As the Government's new lockdown measures are unveiled – and argued over – Mr Raab confirmed hairdressers, pubs and restaurants would have to wait to be reconsidered for reopening.
He said: "From 4 July, at the earliest, we'll look at other sectors and that will include hospitality, but it will also include personal care and people like hairdressers.
"Obviously, the proximity in those two sectors… is something where we don't think we're ready yet, given where we are with the virus."
However, builders and people in manufacturing are being encouraged to return to work from Wednesday.
A list of who is being asked to go back this week will be published later.
And a 50-page document on the Government's strategy is also being released.
In the second phase of the plan, which would begin on June 1st at the earliest, some shops might be able to reopen.
A 14-day quarantine period on those entering the UK will hopefully be introduced by the end of May.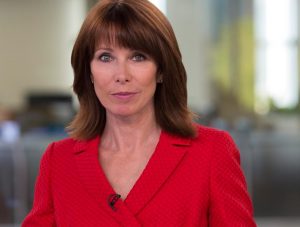 Kay Burley
Mr Raab, speaking on the Kay Burley Breakfast Show on SKY, also confirmed the Government is looking to "get all primary school children back into school within a month of the end of the summer term".
This would not begin until 1 June at the earliest.
Ministers want pupils sitting GCSEs or A-Levels next year to have "some access to their teachers" before the end of the summer term.
From Wednesday, lockdown will be relaxed to allow unlimited outdoor exercise and people to play sport – such as golf, basketball, tennis, fishing.
But these can only be done with others from the same household.
There are also plans to allow "limited contact" between families.
Mr Raab said: "We've asked the scientists to look at whether there could be some limited contact between, say, two different households within the same family, for example, we've asked them to give us some advice on what that would do to the transmission rate.
"Until we've got that advice back, we're not in a position to say, 'yes you can positively do that', but it is something we want to look at."
Returning workers are also being encouraged – if possible – to drive, walk or cycle to work.
Guidance for using public transport will be published tomorrow (Tuesday).
It's thought it will include advice on wearing face masks.
Mr Raab said: "There's limited evidence on their value, but one thing they can do – in settings where you can't be guaranteed to be socially distanced – they can stop you passing it on to other people.
"That's something, in relation to public transport, that we'll give advice on shortly, about how that can be done."