Prince Andrew and ex-wife Fergie in £5 million Swiss chalet debt wrangle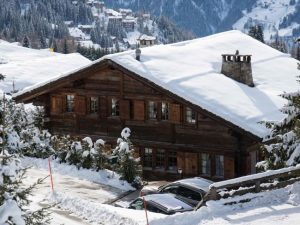 Chalet Helora in Verbier
Beleaguered Prince Andrew is entangled in a law dispute over allegations of an unpaid £5 million bill for a Swiss chalet.
It's reported the Duke of York and former wife Sarah Ferguson bought the holiday home Chalet Helora in Verbier in 2014.
The property cost them more than £13 million.
Now it's alleged they did not meet a deadline to pay off part of the price in December 2019.
A spokeswoman for Prince Andrew said: "We can confirm there is a dispute between the two parties in this matter.
"The contractual details remain the subject of a confidentiality agreement and prevent further discussion."
Buckingham Palace declined to comment on the reports.
Le Temps newspaper in Switzerland reports that £5 million was due at the end of December – that figure has now risen to £6.7 million.
It's thought the Duke and Duchess intended to sell the seven-bedroomed property and pay-off the debt – something known by the vendor.
Swiss law firm Etude du Ritz has been instructed to launch legal proceedings, Le Temps reported.
Prince Andrew is also caught up in the Jeffrey Epstein sex trafficking scandal.
The Duke is alleged to have slept with a teenage girl provided by Epstein.
He has, so far, failed to co-operate with the FBI and its inquiries.