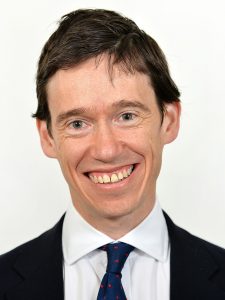 Former Tory minister Rory Stewart has quit the race to be London's next mayor.
He said it was an "agonising decision".
The election should have been today (May 7th) but was postponed for a year because of the Covid-19 pandemic.
Mr Stewart, who also stood for the Conservative leadership, tweeted:
"I have decided that I will not be standing again for Mayor in the now delayed 2021 election.
"It has been a great privilege to work with so many amazing people with such passion and vision for London.
"Thank you very much again from the bottom of my heart."
He said the extra year added to the campaign had become "forbidding".
He said: "I firmly believe London is the greatest city on earth – and it's courageous response to Covid-19 proves that more than ever.
"It would have been the honour of my life to serve the city as mayor, but while the considerable challenges of running as an independent were manageable for a normal race they are forbidding for an extended and delayed election."
Mr Stewart added: "It's been a very difficult decision.
"It's a job I really, really dreamed of.
"I don't think I will ever find another role in the world which would be as exciting or satisfying as that.
"It would have been a great, great privilege.
"There is no city like it in the world."
A recent opinion poll had Mr Stewart in third place behind current mayor Sadiq Khan and Conservative candidate Shaun Bailey.