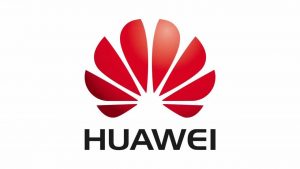 America has started a far-reaching review on its security future with Britain after Downing Street gave Huawei the green light to work on the UK's 5G network.
It's feared the assessment will see the US withdraw its spy planes, intelligence officers and other assets.
The move would seriously damage the so-called UK-US special relationship.
Security sources on both sides of the Atlantic report the overhaul is underway.
All US military and intelligence assets in Britain are being looked at and how the Huawei deal will affect shared resources.
A group of American RC-135 reconnaissance planes could be recalled from RAF Mildenhall in Suffolk.
The aircraft are used in the war against the Islamic State in the Middle East.
US agents might also be redeployed to other countries.
It is reported that America has 10,000 military personnel in the UK.
One former official from the White House National Security Council (NSC), which is leading the review, told The Telegraph:
"It's likely some assets would be removed from Britain.
"This was not a bluff.
"You cannot mitigate the danger Boris Johnson is exposing the UK to by letting Huawei into the network.
"This review is not a punishment.
"This is the White House saying 'okay, if they're going to go down this path and put themselves at risk then how do we protect ourselves.'"
The review shows a marked hardening by America as it takes a step closer to mitigate the perceived threat by Huawei.
Britain insists giving Huawei limited access will not compromise its 5G network.
The Chinese company is barred from core parts of the network and its share of involvement is capped at 35 per cent.