Tory minister quits after "intimidating" business boss to settle debt to his father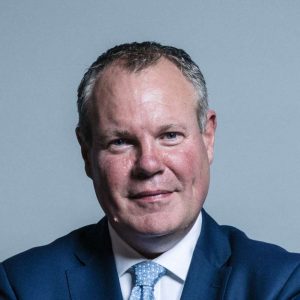 A Tory minister has quit after trying to intimidate a businessman in a dispute involving his father.
Conor Burns, 47, used House of Commons paper to write a letter suggesting the row should be ended – and in his father's favour.
He issued "veiled" threats about raising the matter in the Commons – thus attracting parliamentary privilege.
Under that privilege, anything said in the House could not be challenged in a court of law.
The Commons standards' committee investigated the complaint.
The parliamentary watchdog recommended suspending Mr Burns from Parliament for "multiple breaches" of the MPs code.
Downing Street later announced Mr Burns had resigned from the Department of International Trade.
Mr Burns, MP for Bournemouth West, said he would give Prime Minister Boris Johnson his "wholehearted support" from the backbenches.
The unnamed businessman received the letter in February 2019.
Mr Burns wrote about the "long standing dispute" with his father.
The MP suggested he could avoid having the issue raised in the house it the matter was concluded by paying his father.
Parliamentary standards commissioner Kathryn Stone said the complainant "understood the reference to it to be a threat of the consequences if he did not do as Mr Burns wished".
She added: "Mr Burns' conduct in this matter does not reflect well on him personally.
"However, I think his conduct has a wider impact.
"It gives fuel to the belief that members are able and willing to use the privileges accorded them by their membership of the House to benefit their own personal interests.
"That Mr Burns has not acted on his threat to use parliamentary privilege will do little to dispel that belief."
In a letter to the commissioner, Mr Burns said:
"My letter was one written by a son which is very concerned at the stress and distress that the complainant's repeated refusal to engage of the subject has caused to a man in his late 70s.
"If the charge is being a caring son, I would accept it."
The committee ruled: "The committee considers that Mr Burns' abuse of his privileged status in an attempt to intimidate a member of the public calls for a sanction more severe than apology."
It recommended a seven-days' suspension from Parliament and from Mr Burns taking part in debates.
Commons leader Jacob Rees-Mogg must now schedule time for MPs to vote on the recommendation.