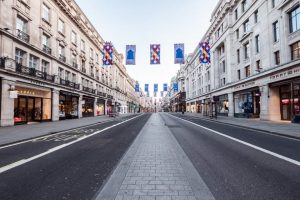 More than four in five Britons are against lockdown being eased, a poll suggests.
As Prime Minister Boris Johnson sets out a "road map" for relaxing measures, many people don't want schools, pubs and restaurants to re-open.
In an Opinium poll 2,000 adults were questioned about loosening restrictions – only 17% said they were happy to do so.
Nearly 80% said they were following the Government's guidelines even though lockdown was into its sixth week.
The UK death toll has neared 28,500 – the second highest in Europe behind Italy.
The Government wants to avoid a second peak in coronavirus by lifting measures.
It has set itself five tests before deciding its next move.
They include a falling death rate, a lower rate of infection, and supplies of testing and personal protective equipment can meet demand.