BA to lose 12,000 jobs after coronavirus hits air travel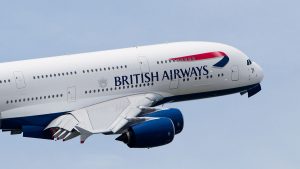 British Airways is looking to make 12,000 workers redundant as the coronavirus pandemic has collapsed air travel.
The airline employs 42,000 people around the world.
It's thought the industry could take years to return to passenger levels seen in 2019.
Its parent company IAG said BA will consult on a "restructuring and redundancy programme"
The company added: "The proposals remain subject to consultation but it is likely that they will affect most of British Airways' employees and may result in the redundancy of up to 12,000 of them."