Decision to allow Liverpool v Atletico to go ahead to be investigated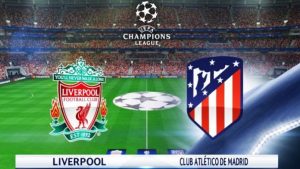 The controversial decision to allow a match between Liverpool and Atletico Madrid is to be investigated.
More than 52,000 fans crammed into Anfield for the Uefa Champions League tie on March 11th.
The coronavirus was already sweeping across Europe.
The UK had not gone into lockdown – but Spain had a "partial lockdown".
As many as 3,000 Atletico fans made the trip to England to see their team win 3-2.
Liverpool mayor Joe Anderson said:
"I have asked [the city's public health director] Matt Ashton and his team to conduct a full investigation into any potential link between that match and the situation with coronavirus in the city.
"We want to come to a view as to whether that decision had an impact on the people of this city and I've asked Matt to work with the universities to see if the data can give us an indication of that."
Jose Luis Martinez-Almeida, the mayor of Madrid, said:
"The decision did not make any sense and was a mistake".
The UK's deputy chief scientific advisor Angela McLean has acknowledged that a link between the game at Anfield and the number of cases in the region must be explored.
She said: "I'm genuinely sad to see that so many people in Liverpool are unwell and so many have died.
"The question needs to be put into the context of what was the general policy of the time.
"If we were at the bit of history where we were living our lives as normal, in that circumstance, going to a football match is not a particularly large extra risk.
"However, once we get to the situation of our strange lives as we live them now, when we spend all our time at home, of course you wouldn't add on an extra risk of lots and lots of people all going off to the same place at the same time.
"I think it will be very interesting to see once all the science is done what relationship there is between the viruses that have circulated in Liverpool and in Spain – that is certainly an interesting hypothesis you raise."