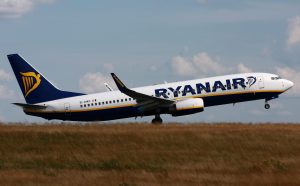 Airlines and travel firms are holding back on refunds for cancellations enforced by the coronavirus pandemic.
An investigation by consumer watchdog Which? reveals people are being fobbed off with excuses when asking for their money back.
And some travel companies are only offering credit notes for cancelled flights and accommodation.
Which? uncovered that 20 of the UK's largest airlines and travel firms are illegally withholding refunds – money that should be repaid within 14 days.
People say it's "almost impossible" to claim online or speak to customer services by telephone.
Which? points out that travel companies can offer alternatives to a refund, such as a credit note, however, in case of cancelled bookings, they must also offer the option of a cash repayment within 14 days.
TUI, Virgin Holidays and Love Holidays are among those issuing credit notes in the first instance for cancelled bookings – whether customers want them or not.
TUI said a refund is allowed, but this can only be done after a credit note has been accepted.
However, these are not being issued until up to four weeks after the departure date.
Virgin is automatically issuing vouchers to customers, redeemable up to 31 July 2020, but insists cash refunds are still available, although requests are taking longer than usual to process.
Love Holiday customers cannot request a refund, although credit notes that are unused can be exchanged for cash once they have expired, with the current expiry date being 31 July.
Ryanair is offering customers vouchers for cancellations.
It adds that a request for a refund will be "placed in the cash refund queue until the Covid-19 emergency has passed".
Initially, it said it would pay refunds within 20 working days.
Virgin Atlantic and Qantas have also been issuing credit notes automatically, with Virgin Atlantic stating these can be rejected in favour of a cash refund, but that its current timeframe is 90 days.
British Airways has refused to allow customers to claim a refund online.
BA recommends that people call a helpline number, but customers tell Which? the line hangs up when the refund option is selected.