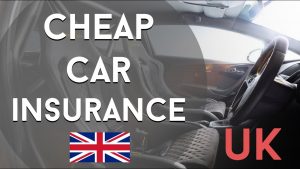 Motor insurers should repay customers some of their premiums because car use has dramatically dropped, say MPs.
The coronavirus lockdown has seen the volume of traffic drop to levels last seen 60 years ago.
Many vehicles have not left the driveway for the last month.
And, insurers have seen a 50% drop in claims.
It's estimated they could make £1 billion from the Government's stay at home policy.
A parliamentary cross-party of 27 MPs has asked Chancellor Rishi Sunak to take action over the windfall.
In a letter to Mr Sunak they wrote:
"We do not need to restate all of the financial challenges faced by families during these desperately difficult times.
"For this reason, we, MPs from all political parties, would suggest to you that HM Treasury take action to ensure that UK insurance companies repay some, or where appropriate all, of premiums to customers."
The Treasury replied:
"We encourage all insurance companies to do everything they can to support policy holders.
"We are working closely with the sector and the regulators on what more can be done".
Insurer Admiral has said it would give back £110 million – £25 pounds per vehicle – to car and van policyholders due to the lockdown.
The Association of British Insurers said insurers were being as flexible as possible.
A spokesman said: "Even if you do not drive during lockdown, you will still need to be protected against theft, vandalism and damage."