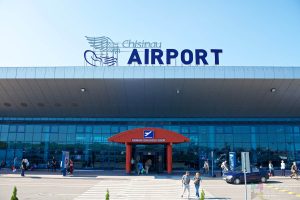 Moldovan President Igor Dodon is caught up in international legal action over the future of the country's airport.
He is pushing ahead with moves to strip the airport from the investors who have made it an international success.
Some says he is prepared to take back ownership "whatever the cost".
The President claims investors put nothing into the airport at Chisinau – the country's capital – but has made billions of euros from the venture.
However, backers dispute those figures.
The Chisinau International Airport  (CIA) is one of Moldova's highly commended enterprise ventures.
Under Avia Invest, the airport developed to become one of the most dynamic resources in the Commonwealth of Independent States CIS – a network of former post-Soviet republics.
It has a new terminal and runway.
Sixteen carriers use CIA, serving 38 destinations including London, Paris, and Moscow.
The airport handled three million passengers last year.
Moldova is one of the poorest countries in the CIS and needs financial assistance.
It is currently in a state of emergency as the coronavirus pandemic takes a grip.
Moldova is heavily reliant on aid from the World Bank, International Monetary Fund and World Health Organization.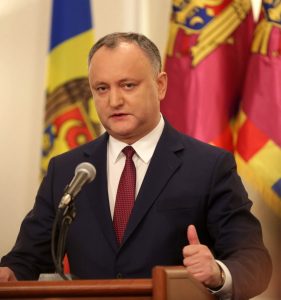 Moldovan President Igor Dodon
Today (Thursday) the Moldovan parliament will decide whether to pay its full concession agreement dues to CIA.
If parliament decides to withhold the money, legal experts say it would be a "gross violation" of the agreement.
And, refusal to pay would find Dodon, 45, entangled in costly international litigation.
Already lawyers from Hillmont Partners in London and Ukraine are preparing to bring an action against Dodon.
They will say he has "grossly violated international law and bilateral conventions".
The hearing will be in New York.
Forensic accountants and company investigators are going through complex paperwork looking for irregularities.
However, many Moldovans believe it's a titanic court battle with only one winner – the investment company.
It's feared the Government will not only suffer huge financial losses, but Moldova will be internationally humiliated.
Chisinau International Airport was bought from Avia Invest by Nathan Rothschild through a Channel Islands company NR Investments.
He was "greatly impressed at the airport's rapid pace of modernisation and its management".
When Rothschild – a member of the dynastic banking empire – took over, President Dodon demanded the termination of the concession.
Economic analyst Cristina Petru, writing in "Intellinews" argues President Dodon needs to reclaim CIA to pass it on to his Russian allies in the Kremlin.
Ms Petru said Dodon will "do everything to terminate the concession agreement, even at the cost of paying a significant forfeit from the state budget".
She referenced Dodon's statement that the CIA should be "returned to the state and the Republic is willing to negotiate with any interested investors – including Russia."
It's thought Dodon wants the Russian company Novaport to take control of the Chisinau airport.
Novaport is a transport company specialising in running regional airports throughout CIS.
It's also alleged Dodon will hand over CIA to his brother Alexander Dodon.