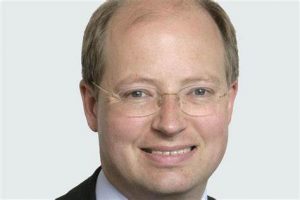 Sir Philip Rutnam
A high-ranking civil servant has started legal action against the Home Secretary for "constructive dismissal".
Former Home Office Permanent Secretary Sir Philip Rutnam has instructed lawyers to proceed.
Sir Philip dramatically quit on television last month, citing "bullying behaviour" by Home Secretary Priti Patel.
In his televised statement Sir Philip alleged Ms Patel of planning a "vicious" campaign against him.
He also said she'd "lied" about her involvement and created a "climate of fear" in her department.
Ms Patel has strongly denied the allegations.
David Penman, General Secretary of the FDA Union, said:
"On February 29, 2020, Sir Philip Rutnam resigned as Permanent Secretary of the Home Office, indicating that he intended to pursue a claim of constructive dismissal.
"Following his resignation, the FDA instructed Gavin Mansfield QC, head of Littleton Chambers and employment law specialist, as counsel to advise Sir Philip, supported by Clive Howard, senior principal lawyer, employment and partnership at Slater and Gordon.
"This morning, Sir Philip, with the support of his legal team and the FDA, submitted a claim to the employment tribunal for unfair (constructive) dismissal and whistleblowing against the Home Secretary.
"Sir Philip will not be making any further comment at this time."