More than 40 million registered vehicles on the road – highest number ever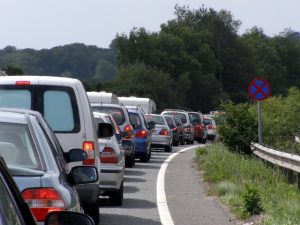 Britain has more vehicles on the road than ever before – more than 40 million registered cars and vans.
The figures from the Society of Motor Manufacturers and Traders (SMMT) come as the country is in lockdown with traffic volume at its lowest for 60 years.
There are 35 million cars and five million commercial vehicles registered to owners.
Vans saw the biggest percentage growth – up by 2.7 per cent last year and 28 per cent over the last ten years.
Cars increased just short of one per cent.
The most common colour of car is black – one in five – with silver second and blue third.
Mike Hawes, SMMT chief executive, said:
"As the UK continues to battle the coronavirus pandemic, keeping food, medical supplies and the people serving on the front line moving has never been so important – and these figures show the essential role Britain's vehicle fleet plays for society."