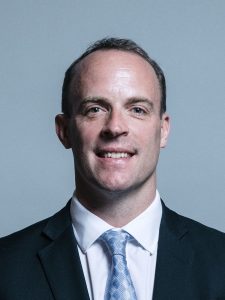 Britain will remain in lockdown for another three weeks.
A COBRA meeting – chaired by acting Prime Minister Dominic Raab – said relaxing measures would risk the coronavirus spreading.
Afterwards he added:
"In sum, the very clear advice we have received is that any change to our social distancing measures now would risk a significant increase in the spread of the virus.
"That would threaten a second peak of the virus, and substantially increase the number of deaths.
"It would undo the progress made to date, and as a result, would require an even longer period of the more restrictive social distancing measures.
"So early relaxation would do more damage to the economy over a longer period."
The Government's key criteria before relaxing lockdown measures are:
A sustained and consistent fall in the daily death rates so it is clear the peak has passed.
Reliable data from the Scientific Advisory Group for Emergencies (SAGE) showing the rate of infection is decreasing to manageable levels across the board.
The supply of PPE and testing must meet future demand.
Confidence that any adjustments to the current measures will not risk a second peak of infections that overwhelm the NHS.
Mr Raab said: "We've just come too far, we've lost too many loved ones, we've already sacrificed far too much to ease up now, especially when we're beginning to see the evidence that our efforts are starting to pay off."