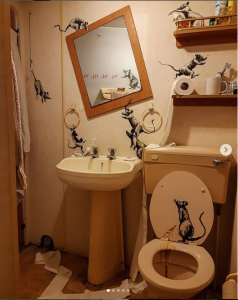 Instagram Banksy
Artist Banksy has painted a series of pictures in his bathroom of rats running amok.
He posted five pictures to his Instagram site.
He added a wry caption – "My wife hates it when I work from home".
Rats are a common theme in the artist's work.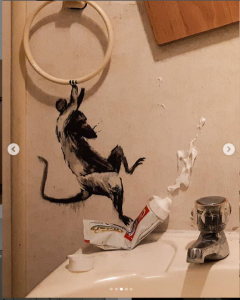 Instagram Banksy
He's painted them stamping on a tube of toothpaste, hanging from a towel rail and swinging from a light cord.
There's even one of a rat peeing in the toilet – and aiming badly.
Banksy is an elusive artist whose satirical works appear overnight on street corners.
However, some of his original paintings have sold for more than one million pounds.