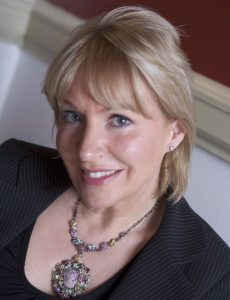 Nadine Dorries MP
The Covid-19 lockdown is expected to continue for three more weeks, the government will announce today.
Although there are signs the epidemic is reaching its peak, it is felt too soon to ease off restrictions.
The decision comes after the UK's coronavirus death toll nears 13,000.
But not all cases have been accounted for – particularly in care homes.
Downing Street said its three-week review will go ahead as planned.
On Wednesday night, health minister Nadine Dorries urged people to stop asking about an exit strategy.
She said on Twitter: "There is only one way we can 'exit' full lockdown and that is when we have a vaccine.
"Until then, we need to find ways we can adapt society and strike a balance between the health of the nation and our economy."