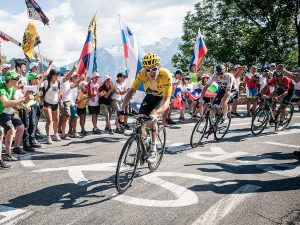 Tour de France 2018
The Tour de France has been postponed because of the coronavirus pandemic.
The International Cycling Union (UCI) said the race will hopefully go-ahead at the end of August.
It should have started in the last week of July.
French president Emmanuel Macron has ruled no public events can be held until mid-July.
A UCI statement said: "The Tour de France is postponed and will take place this year from 29 August to 20 September.
"Holding this event in the best conditions possible is judged essential given its central place in cycling's economy and its exposure, in particular for the teams that benefit on this occasion from unparalleled visibility."
On hearing the news French rider Julian Alaphilippe said:
"It's a great joy, we were starting to get desperate."