Reckless driver hits 151 mph as Britain's lockdown roads remain empty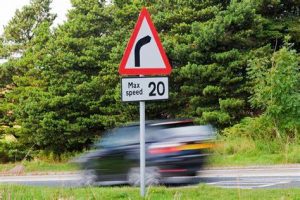 A driver was clocked at 151 mph on the M1 before escaping the police.
The motorist is one of many reaching "extreme speeds" as the country's roads are at their quietest for more than 60 years.
Since the coronavirus lockdown started three weeks ago, some regions are reporting nearly 90 per cent less traffic.
However, the numbers caught breaking the nation's speed limits has doubled.
Detective Superintendent Andy Cox, of the Metropolitan Police, shared footage on social media of one reckless driver.
https://twitter.com/i/status/1249632903614644224
He wrote: "Extreme speeds this weekend in London.
"Many enforced, including 97mph (40 limit) on A10.
"This driver reached 151mph on the M1 before decamping car and evading on foot.
"We will do upmost to identify and take action.
"Anyhow no doubt will come to our attention again before he hurts somebody!"
It's reported that average speeds on some roads with a 20-mph limit are now up to 37 mph.
A Mercedes driver was arrested by Greater Manchester Police after hitting 100 mph on a 40 mph stretch of the A580 East Lancashire Road on Saturday.
And, on the virtually empty A46 dual carriageway in Nottinghamshire cars are regularly racing at 100 mph plus.