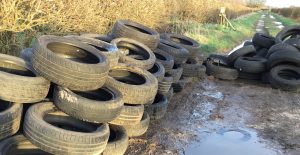 People who burn or fly-tip recycling rubbish face five years in prison.
As more councils cut back on recycling collections during lockdown, it's feared people will set fire to waste or dump it.
However, there are stiff penalties for those caught.
Councils have been told to cut down collections of re-cycled material and garden waste.
They have been ordered to concentrate on black bin rubbish.
David Renard, Environment spokesman for the Local Government Association, said:
"Fly-tipping is never acceptable and we urge people and businesses not to burn garden waste – composting or recycling it where possible is better for the environment.
"Burning household waste is an offence and liable to prosecution."
The penalties for illegal burning of household waste include unlimited potential fines or a five-year prison sentence in a Crown Court.
At a Magistrates' Court, offenders face a £50,000 fine or 12-month prison sentence.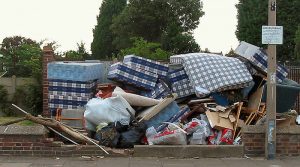 Council re-cycling centres have also closed – leading to an increase in fly-tipping.
Local Government Association, quoting Government guidelines, said:
"You cannot get rid of household waste if it will cause pollution or harm people's health. This includes burning it.
"You can get rid of household or garden waste by composting or recycling it.
"Contact your local council to find out how to dispose of garden waste and about recycling in your area.
"You could be fined if you light a fire and allow the smoke to drift across the road and become a danger to traffic."
A Department source said:
"The government continues to work closely with local authorities and the waste industry to ensure that waste collections are prioritised appropriately.
"Local authorities should maintain regular collections of black bag residual waste, and prevent waste from building up to protect local amenity and public health.
"We are encouraging key household waste recycling centres to remain open, where social distancing is possible, in order to avoid fly-tipping and waste piling up.
"Councils remain responsible for managing their waste collection services within the existing legislation that govern waste collections."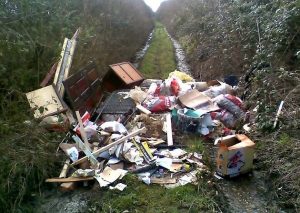 Waste charity WRAP said a pause in collections could break the habit of recycling for millions of households which has built up for years.
Claire Shrewsbury, WRAP's head of government and communities, said:
"It is essential that we do not break our national recycling habit in the long term, but that we are mindful of new behaviours around managing our waste and recycling at this time."