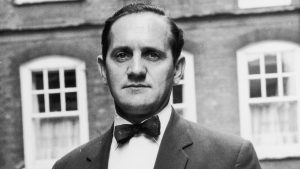 Len "Nipper" Read, the policeman who put the Kray twins behind bars, has died. He was aged 95.
Read was a Detective Superintendent in the Metropolitan police.
He was brought in to break up the Krays' gang empire.
The Metropolitan Police Heritage Centre said:
"We are sad to announce that Leonard 'Nipper' Read QPM died this morning aged 95.
"A Met legend, he is best known for his part in bringing the Kray Twins to justice and his autobiographies hold places of honour in our collections."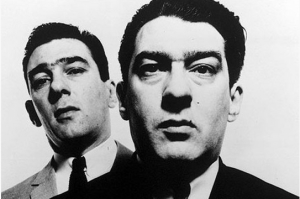 The Krays
The Krays – Ronnie and Reggie – were notorious gangsters in London's East End.
They ruthlessly ruled their patch through murder and brutal beatings.
However, they were also sought-after celebrities – often seen in their West End clubs with international stars.
They were "friends" to influential politicians and senior police officers.
DS Read – called "Nipper" because he barely touched 5ft 9in – was seen as an "untouchable" who would not fall under the gaze and glamour of the Krays.
He ended their reign of terror in 1968 by arresting the twins for murder.
In 1966 Ronnie shot dead George Cornell at the Blind Beggar pub in Whitechapel after he'd called him a "fat poof"
And, the following year the twins stabbed to death Jack 'the Hat' McVitie.
Both were convicted of murder and jailed for life.