Labour leader Sir Keir takes an axe to Corbyn allies in shadow cabinet reshuffle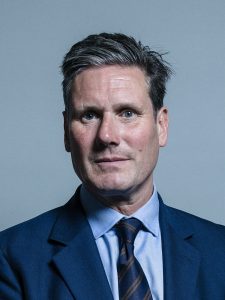 Former Labour leader Ed Miliband has returned to frontline politics after being appointed to the shadow cabinet.
Mr Miliband has been made Shadow Business Secretary – the job of Sir Keir's election rival Rebecca Long-Bailey.
She has been appointed Shadow Education Secretary.
There is no place for Jeremy Corbyn who as leader led Labour to two disastrous general election defeats.
The last was the party's worst since the 1930s.
In a sweeping reshuffle new leader Sir Keir Starmer took an axe to Mr Corbyn's allies.
Shadow Attorney General Baroness Chakrabarti – criticised over her "whitewash" report into Labour anti-Semitism – has been removed.
She has been replaced with Tony Blair's former flatmate Lord Falconer.
He has held the job before.
Leadership rival Emily Thornberry stays in the shadow cabinet.
However, she is demoted from shadow foreign secretary to shadow international trade.
Mr Miliband said: "We must all focus on playing our part in the country's response to coronavirus, working with government to help the many businesses and workers who have been so badly hit and need their voice heard.
"As Keir has said, we cannot go back to business as usual after this crisis.
"We will need to reshape our economy, addressing the insecurity many millions of workers face.
"We must also return to climate change as the unavoidable long-term issue of our time, including with a recovery based on providing economic justice through a Green New Deal."
Announcing the full Shadow Cabinet list today, Sir Keir said:
"I'm proud to have appointed a Shadow Cabinet that showcases the breadth, depth and talents of the Labour Party.