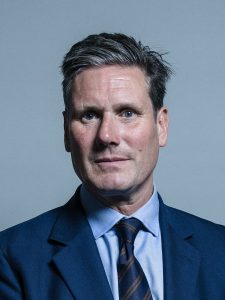 Sir Keir Starmer is the new leader of the Labour Party.
Sir Keir, 57, comprehensively saw off the challenge of nearest rival Rebecca Long-Bailey.
Ms Long-Bailey was seen as a "Corbyn continuity" candidate.
A vote for Sir Keir indicates the party's desire for a more moderate approach.
Jeremy Corbyn, 70, was Labour's leader for the last five years.
He led the party to two election defeats – the last the worst since 1935.
Under Corbyn Labour was riven by an unclear policy on Brexit and ant-Semitic accusations.