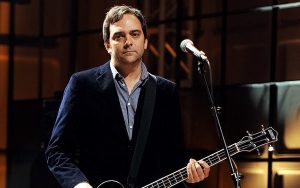 Adam Schlesinger from rock band Fountains of Wayne has died age 52 from coronavirus.
The award-winning singer-songwriter died in a New York hospital.
Schlesinger was nominated for an Oscar in 1997 for writing the title track on That Thing You Do!, a musical comedy directed by Tom Hanks.
Hanks paid tribute on Twitter and said his Playtone record label and production company wouldn't have happened without Schlesinger's help.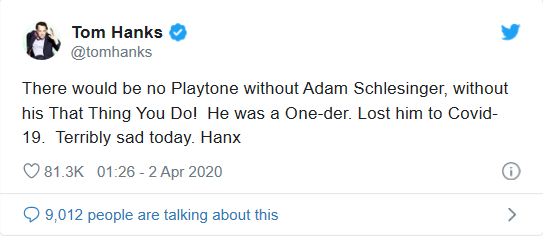 Schlesinger was divorced and is survived by his two daughters.
He was best known as the bass player in Fountains of Wayne.
They formed in New Jersey in 1995 and were named after a lawn ornament store in the state.
The award winning video of Stacy's Mom has been viewed more than 150 million times.
Official launch video