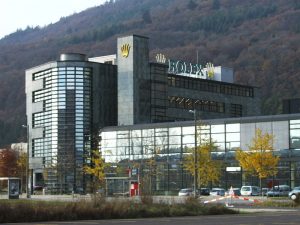 The coronavirus pandemic has forced iconic watch makers Rolex and Patek Philippe to call time on production.
The Swiss based companies have stopped work for ten days.
Rolex is the first major watch company to close, albeit temporarily.
It was quickly followed by Patek Philippe.
Rolex Chief Executive Officer Jean-Frederic Dufour said to staff:
"In order to protect you, your families, and your loved ones, but also to limit the risks of spreading the Coronavirus as much as possible, we have decided to close our production sites in Geneva, Bienne and Crissier from March 17 at 5:00 PM.
"I am certain that this is just a difficult period and if together, we all adopt good behaviour, that we will contribute to and participate in the stabilization of the situation, and that will allow us to get back to work in total safety as soon as possible."
The year's biggest horological events, Watches and Wonders and Baselworld, are also on hold because of Covid-19.
They were due to go ahead in April.