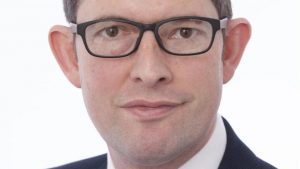 Credit MI5
Ken McCallum has been appointed the new director general of MI5.
He succeeds Sir Andrew Parker who retires next month.
Mr McCallum – his age is not revealed – is a career serving officer within the UK intelligence unit.
He joined nearly 25 years ago.
Glasgow born Mr McCallum led counter terrorism investigations during the London 2012 Olympics.
And he directed the investigation into the attempted assassination of former Russian spy Sergei Skripal in 2018.
He takes a keen interest in cyber security and Britain's relationship with China.
Mr McCallum said: "MI5's purpose is hugely motivating.
"Our people – with our partners – strive to keep the country safe, and they always want to go the extra mile."
Sir Andrew Parker said he is "the right person to take MI5 forward" as the country "deals with the impacts of the coronavirus pandemic".