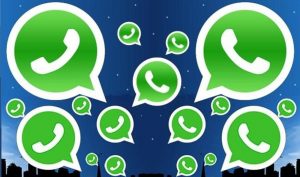 The Government has launched a WhatsApp to send coronavirus information to the public.
It used its Twitter account – @10DowningStreet – to start the service.
The official account for the UK Prime Minister, Boris Johnson, tweeted:
"We've launched a new #Coronavirus Information service on WhatsApp.
"Get official advice and information about coronavirus directly from the government. Get started by WhatsApping 'hi' to 07860 064422."
Professor Yvonne Doyle, medical director for Public Health England, said:
"This service will help us ensure the public has a trusted source for the right information about coronavirus, updated with the latest public health guidance and providing assurance that they are not misled by any of the false information circulating."
WhatsApp's chief operating officer Matt Idema added:
"At difficult times like these, people are using WhatsApp more than ever to connect with and support their friends, family and communities.
"We are pleased to be able to provide the UK Government with the communications tools to help them respond to the public's questions about the virus with reliable, timely health advice, in order to keep people safe."
To use the free GOV.UK Coronavirus Information Service on WhatsApp, simply add 07860 064422 to your phone contacts and then message the word 'hi' in a WhatsApp message to get started.