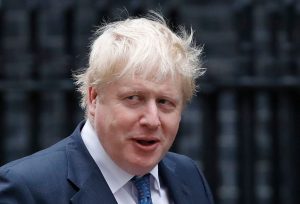 Boris Johnson has warned the coronavirus pandemic "will get worse" before it improves.
In a letter sent to 30 million homes throughout the UK he stresses to need for people to stay indoors to support the NHS.
The Prime Minister says if necessary, he is prepared to tighten the country's lockdown.
The warning comes after the UK's largest daily death rate – 260 in 24 hours, taking the toll so far to 1019.
The letter adds that the worst is still ahead of the nation.
Mr Johnson writes: "From the start, we have sought to put in the right measures at the right time.
"We will not hesitate to go further if that is what the scientific and medical advice tells us we must do.
"It's important for me to level with you – we know things will get worse before they get better.
"But we are making the right preparations, and the more we all follow the rules, the fewer lives will be lost and the sooner life can return to normal.
"That is why, at this moment of national emergency, I urge you, please, to stay at home, protect the NHS and save lives."
Health chiefs estimate that Britain would "do well" to keep deaths below 20,000.
Stephen Powis, national medical director of NHS England, said:
"Now is not the time to be complacent."