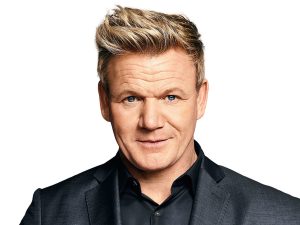 Celebrity chef Gordon Ramsay has laid off more than 500 workers after closing his London restaurants during the coronavirus pandemic.
Chefs, waiters and other staff were summonsed to a meeting to be told their contracts were ended.
All were later sent emails confirming they'd be paid up to April 17th.
But there were no guarantees there were jobs in the future.
Chef Anca Torpuc told the Daily Mail: "Many of the staff were left in tears at the way he has treated us.
"There was no warning.
"We were summoned to a meeting and told our contracts were being terminated.
"It was so brutal.
"Staff from each of the restaurants were summoned to the Heddon Street restaurant where they were given the news.
"It was so awful and so many were in tears."
Another worker said: "It just stinks that we have been let go.
"We all hope that this will pass, and we can return to work, but there are many who will never work for Ramsay again.
"His behaviour is disgusting."
A spokesman for Gordon Ramsay Restaurants said:
"We are continuing to work tirelessly in exceptional, unprecedented, global circumstances to ensure that as many employees as possible are being retained by the business.
"We are no different from any other restaurant/retail business large and small in the UK and around the world responding to the current crisis.
"We welcome greatly and fully support all the initiatives introduced by Boris Johnson and Rishi Sunak in particular the Coronavirus Job Retention Scheme which is still being refined.
"We continue to work closely with our landlords, government agencies and all third-party suppliers associated with the business through these very challenging times."
Mr Ramsey, 53, is said to be worth more than £140 million.
He later posted a message on Instagram.