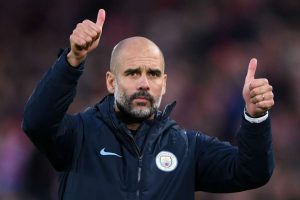 Manchester City coach Pep Guardiola has donated £910,000 (€1 million) to help fight coronavirus.
Guardiola, from Catalan in North East Spain, gave the money to the Barcelona Medical College and the Angel Soler Daniel Foundation.
The college website posted:
"Pep Guardiola participates in the donation campaign of the Col·legi de Metges de Barcelona and the Fundació Àngel Soler Daniel with a financial contribution of one million euros for the acquisition of sanitary material during the COVID-19 emergency."
"The campaign has as its objective the collection of medical material and economic contributions from collegiate physicians and the population in general for the purchase of material and sanitary equipment that is currently lacking in the health centres of Catalonia."
A fifth of Spain's 40,000 confirmed coronavirus cases have been registered in Catalonia.
Until Guardiola made his donation, the foundation had received £27,000 (€33,000).