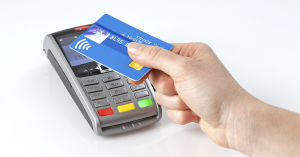 The contactless pay limit has been increased by £15 to £45 in a bid to ward off coronavirus.
The British Retail Consortium introduced the measure to reduce the spread of the virus.
It will lessen the need to use money which could be affected by bacteria.
The new limit will start in certain UK shops from April 1st before being rolled out across the country.
Andrew Cregan, Head of Payments Policy at the BRC, said:
"The last contactless limit increase to £30 took two years to implement but, given the extraordinary circumstances we face today, this new £45 limit will be rolled out from next week.
"Some shops will take longer to make the necessary changes, given the strain they're under. In the meantime, most customers can continue to make contactless payments for higher amounts using their smartphone."