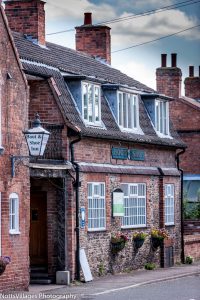 Britain's pub industry could be "lost in days" unless the Government takes immediate and decisive action.
The British Beer and Pub Association said the industry was facing an "existential crisis" following guidance from Boris Johnson that people should avoid pubs, restaurants and bars.
It's feared countless pubs will close with hundreds of thousands of people losing their jobs.
Writing to the Prime Minister, Emma McClarkin, chief executive of British Beer and Pub Association, said:
"Forced pub closures without a meaningful support package will have a catastrophic financial and social impact."
The association called for the cancellation of all business rate payments for six months.
It also urged for a halt to all tax payments including PAYE, VAT and corporation tax for pubs and hospitality businesses.
Kate Nicholls, chief executive of UKHospitality, said:
"This is catastrophic for businesses and jobs.
"The Government has effectively shut the hospitality industry without any support, and this announcement will lead to thousands of businesses closing their doors for good, and hundreds of thousands of job losses.
"Over the past few weeks, the industry has suffered unprecedented drops in visits and many businesses are already on their knees.
"This latest advice leaves the industry in limbo, with no recourse to insurance.
"The very existence of thousands of pubs and a lot more jobs is now at risk.
"The Government needs to give clear instructions and detail on the support package to rescue the sector."
The furore followed Mr Johnson's advice for people to avoid pubs, restaurants and mass gatherings.
He stopped short, however, of ordering places to close to the public.
Many businesses may be unable to claim for insurance and will struggle to pay staff.