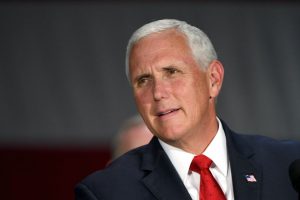 Mike Pence US Vice-President
The US government has added Britain and Eire to its European travel ban list.
President Donald Trump – who has tested negative for coronavirus – originally exempted the two countries.
He'd imposed a 30-day ban on travellers from 26 European countries.
Vice-president Mike Pence said in a White House press conference:
"In our taskforce meeting today, the president has made a decision to suspend all travel to the UK and Ireland, effective midnight Monday night, eastern standard time.
"Americans in the UK or Ireland can come home, legal residents can come home … they will will be funnelled through specific airports and processed."
Mr Pence said there had been a "unanimous recommendation" from health experts to extend the travel ban.