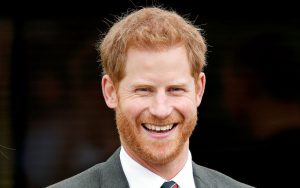 Prince Harry booked all of a first-class rail carriage on his way home from an eco-conference, it's reported.
It's said the prince and his bodyguards had the entire carriage to themselves on a journey from Edinburgh to London.
No one else was allowed into the first-class coach on the LNER service to King's Cross.
The prince was returning from an eco-conference.
During his talk he asked attendees to drop his royal title, urging them "just call me Harry".
Prince Harry had been speaking at the Travalyst event at the Edinburgh International Conference Centre on sustainable tourism.
The Duke's train trip comes after the Sussexes were criticised for their private jet travel last year.
Buckingham Palace has not commented on Harry's travel arrangements.