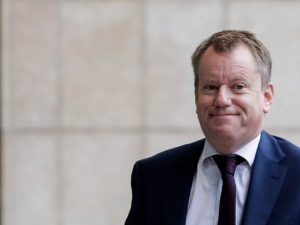 David Frost, UK chief negotiator
Britain and the EU have opened the first round of trade talks post-Brexit.
David Frost, the UK's lead adviser is in Brussels to start the nine-months' process of securing a trade deal with Europe.
Already both sides are falling out.
Boris Johnson is pressing for a comprehensive Canada-style free trade deal.
He also wants firm demands over fishing rights – an "iconic" part of Britain leaving the EU.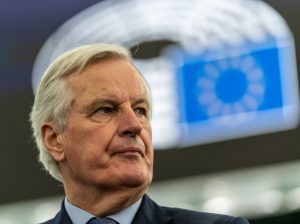 Michel Barnier, EU chief negotiator
Meanwhile, the EU's chief negotiator Michel Barnier has said a Canada deal was not suitable for Britain due to its close proximity and links to the continent.
He's looking for Britain to sign up to rules set by Brussels.
The bloc is also pressing for little to change in terms of fishing quotas and access to British waters for European boats.
A progress meeting is scheduled for June.
Mr Johnson has already declared he'll walk away if terms aren't met.
Michael Gove, the Cabinet minister responsible for Brexit preparations, said the UK would not "trade away" its "newly recovered sovereignty" during the talks.
"Our aim is to secure, through a fair and measured approach, a comprehensive free trade agreement, and also find common ground on questions such as fisheries, internal security and aviation."