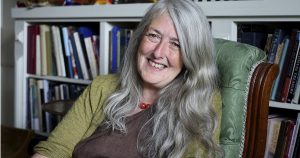 Renowned classicist Mary Beard has been rejected a as trustee of the British Museum because of her pro-EU stance.
Television presenter Ms Beard was rejected by Number 10 during Theresa May's final days in office as prime minister.
When the government was quizzed on why Ms Beard, 65, had failed a Whitehall source confirmed:
"Her views were too pro-EU on social media."
Sir John Tusa, a former trustee, said it was an "absolute scandal".
He added: "The trustees of the British Museum exist to protect its intellectual, academic and political independence.
"Will any Remainer now expect to be punished by the government?"