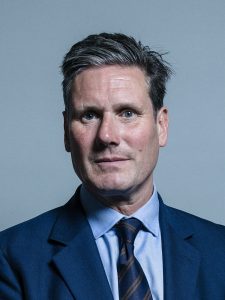 Boris Johnson won the keys to Downing Street because Labour made him look good.
Sir Keir Starmer, front runner to be Labour's next party leader, denied the Prime Minister's "force of personality" was a key factor in the Tory landslide.
Sir Keir said: "We made him look good.
"I think I went to 44 constituencies with campaign teams in the general election – nobody reported back to me the people were saying 'Boris Johnson's great, he's just what we want'.
"What they were saying was we want change, desperately want change, but we don't trust your party."
A YouGov poll for Sky News of people eligible to vote in the leadership election put Sir Keir on 53%, well ahead of left-wing candidate Rebecca Long-Bailey on 31% and Lisa Nandy on 16%.
The survey suggests Sir Keir could win in the first round of the ballot.